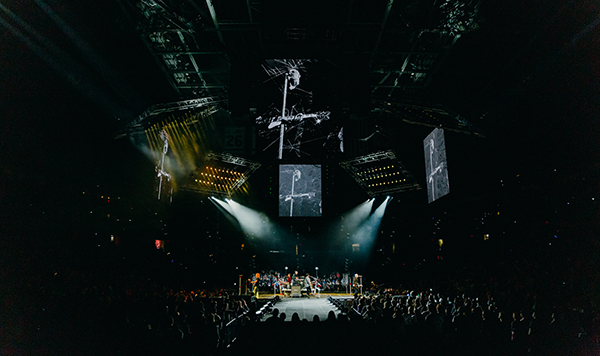 NASHVILLE, Tenn.— The Winter Jam Tour Spectacular, Christian music's largest annual tour and one of the top first quarter outings in the world, kicked off earlier this month unveiling a 360º "in-the-round" center stage. A historic first for the tour—giving attendees an up-close and personal look at every angle— Winter Jam's blockbuster lineup performs on a 120-foot stage facing the widest expanse of seats in each arena.
With its unique configuration also offering more floor seating in close proximity to the stage than ever before, Winter Jam 2019 is headlined by Christian music supergroup Newsboys United and features GRAMMY®-nominated former "American Idol" finalist Danny Gokey; GRAMMY®-winning recording artist and "Overcomer" hitmaker Mandisa; Northern Ireland's "Count Every Blessing" worshippers Rend Collective; Skillet drummer and female solo rocker LEDGER; GRAMMY®-nominated tour creators and hosts NewSong; and Dove Award-nominated Gotee recording artist Hollyn.
In addition, the Pre-Jam Party features hip-hop recording artist Ty Brasel; rockers Manic Drive; singer/songwriter Dan Bremnes; and special guest former Stellar Kart and Audio Adrenaline frontman Adam Agee. The tour also includes a Gospel presentation from Dare2Share speakers Greg Stier or Zane Black.
"Our Winter Jam crew has done an amazing job creating this up-close and personal in-the-round staging for the artists and the fans," said NewSong founding member and Winter Jam creator Eddie Carswell. "We feel the energy of the crowd more than ever before, and it's exciting to take the stage each night with that anticipation."
"It's my first time doing a tour in-the-round and I'm loving every minute," said Danny Gokey. "What I thought would be a challenge has turned into a closer, more intimate concert with fans. Sometimes it's good to shake up normal and do something interesting!"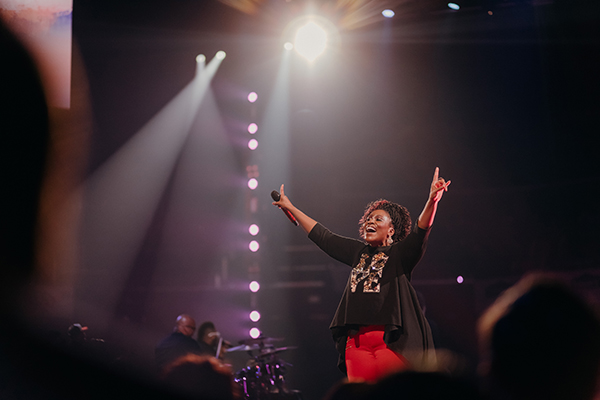 "The 360º stage has brought a special new dimension to Winter Jam this year," adds LEDGER. "It feels like we've been able to break down the distance between the artist and the audience. In venues this size, it's amazing to be able to feel such a strong connection with all areas of the room. Nobody feels too far away!"
And Mandisa says, "As artists, being in-the-round causes us to think through our sets to make sure we're covering all sides, but as a fan, there's really not a bad seat in the house."
Winter Jam kicked-off earlier this month at Jacksonville, Florida's Veterans Memorial Arena and is scheduled to hit a total of 43 cities, making stops at Atlanta's State Farm Arena; Kansas City's Sprint Center; PPG Paints Arena in Pittsburgh; Cincinnati's U.S. Bank Arena; Bridgestone Arena in Nashville; and Norfolk, Virginia's Scope Arena, among numerous other top venues, before concluding March 31 at Cleveland's Wolstein Center.
Founded and hosted by GRAMMY®-nominated NewSong and promoted by Premier Productions, the Winter Jam 2019 Tour Spectacular is sponsored in part by ChildFund, Liberty University, Samaritan Ministries, "Unplanned" – the movie, NewReleaseToday, Life Book, CRU, Xtreme Conferences, Camp Electric, Premier Vacations & Events, Texas TransEastern and Wayne E. Bailey Produce.
Winter Jam exploded from a single show in 1995 to become Christian music's benchmark tour. For more than two decades, Winter Jam has helped provide a powerful platform for the Gospel in major arenas nationwide, consistently showcasing the genre's biggest artists.
For further information, visit jamtour.com. Follow Winter Jam on Facebook, Instagram and Twitter.