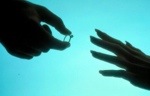 I am a true believer in gaining wisdom from people who have walked the path you hope to walk. Many singles don't necessarily want to get married…more on that tomorrow. But for those of us who have that desire in our hearts, there is a lot we can learn from our married family and friends.
I asked several of my married friends a question: If you could speak to your single self before you got married, what would you say? Here's a sampling of what they said:
"Marriage is a sweet gift. It is also a lifetime of refining one another in love. It is the absolute opposite of self. Marriage is a denying of yourself to love the one you've been called to love, the way they need love. Before being married, challenge your fears and insecurities. If there are things in you that are off limits to talk to the Heavenly Father about, then there will be things you won't share with your spouse and that will eventually cause a wedge in your relationship."
"My one piece of advice… I would have told my single self to avoid distractive relationships, attraction and conversation that take away from productivity, zap emotional energy, tug on healthy personal boundaries and play with your heart. I could have saved a bit of time, realized more God dreams and helped a whole lot more people."
"The most important common thread between single life and married life is this: Jesus is all. My wife and I are only in our best marriage groove when we are walking strongly and confidently in the things of the Lord as individuals. I wish my single self would have pursued the things of God with more passion and while being more fully awake. Sometimes I regret the laziness I see when I look back at moments of my life when I had less accountability. Bottom line – Jesus is all. So treat your life – your priorities, your time, your resources, your relationships – accordingly. That goes across the board, whether you are single or married. When we finally come to understand the truth that Jesus really is everything, then we understand because of that that no one else owes us anything. And that sets us free to let people off the hook. That is a great thing to understand in marriage. Marriage is a whole lot of letting one another off the hook."
"I would tell that 22 year old girl. God has created you fearfully and wonderfully… You are whole and complete lacking nothing, with limitless possibilities. God is everything you need but He also knows who He's prepared for your life. Seek Him and in Him you'll discover everything you need."
"I'd tell myself to let go of my idea of the "perfect" Christian guy. I grew up believing that the only strong men of God that were husband material were the ones who would lead me by taking my spiritual walk under his wings & would initiate every single spiritual aspect of our married life (ie: leading me in Bible study everyday;). While there are those types out there, there are also those who lead more by his life's example and less by his managerial skills. One isn't better or more Godly than the other. I think being married to the latter, I've come to realize that the man most complimentary to me all along is the man who, for example, teaches me what it means to be humble by humbling himself first, not telling me how I need to be humble. Less words, more action. So I'd say, 'be impressed with the walk, not the talk.' ;)"
"I guess it would be to realize I am already completely loved and accepted. There's nothing I have to do or say to earn that. Oh, and I wish I would have really grasped how lesser choices made in a moment would affect the relationship I have today with my hubs. He doesn't love me less, but I had a ton of stuff to work through. Counseling rocks!!!"
"I would encourage myself to wait on The Lord and not try to make things happen."
"Run as hard as you can after Jesus and if someone catches up introduce yourself. Make sure you don't look to get your happiness from a potential spouse. Be sure it's in Christ. Don't look to your spouse for your entire happiness and fulfillment in life! God is seldom early & never late. Don't rush into marriage out of striving. Wait on the Lord's best! Don't create an Ishmael out of fear. Marry your best friend! Take time to get to know each other even when you believe the Lord has said someone is 'the one'. Time spent can confirm. One more thing: The Lord is an excellent communicator! He will confirm."
"Be patient. God's best is never too late. Enjoy the season you are in."
"The quicker I lose my right to be right the less strain/ unnecessary frustrations I would bring into my marriage. Pride can tear down a relationship and erect walls. In simpler words.. Don't sweat the small stuff! Laugh it off and spend more time creating incredible memories. You never get the time back so use it wisely!!!"
"Well if I could go back and talk to my single self, I would get all of God I could possibly get and give God all I could possibly give Him!! Because I can clearly see how giving God all and receiving all that He has for me makes my union with my husband sooo much better!!! Loving God first makes loving your significant other incredible!"
"If I could go back and talk to my single self, the one piece of advice I would give myself is this…I remember when I was single I would have dates with God. I would clean my apartment, get dressed and prepare my heart to spend an evening with God…I'd light a candle, softly play worship music in the background and wait for a visitation from God…. Those moments were so powerful and sweet to me. It was during those times that He began to smooth out all the many rough edges and heal my heart.. I learned that I could be at ease with who He created me to be… If I could go back and talk to my single self I would tell her to do MORE OF THAT….. Those moments are far and few between now:)"
"Talking to my single self…It's worth it to wait in every way for a man who makes you want to be a better person. The worst kind of loneliness isn't to be alone. It's to be in the company of the wrong someone. Ask people wiser than you to help you see what young love can sometimes blind you to. And listen. Falling in love may happen in the heart but staying in love very much happens with daily decisions in the mind. Chose wisely with your heart and mind. And then bring abundant grace and crazy love to that relationship every day."
Single friends: As you read these comments from some of my married friends, what is the biggest take-away you found? If you feel like you will one day marry, do you have any married couples you can ask this question to?
Married friends: What other advice would you offer to your single self?
Today's giveaway is a sermon series from one of my favorite preachers, Andy Stanley. It is called "The New Rules on Love, Sex, and Dating". In my opinion, a must-see for any single person desiring marriage. Leave a comment below and I'll choose one of you to send it to!